Can my personality determine where I should study?
By Orly Lipsitz, 3rd-year psychology student
A big part of exam season is the environment you choose to study in. You might be wondering how some of your friends have no problem studying all day in CoGro, or you might be asking yourself how some other friends do all their studying in silent cubicles in Stauffer, Douglas or Bracken. Did you know that one aspect of your personality type—introversion vs extroversion–likely plays a role in determining the best study environment for you?
Are you introverted?
Do you like your time alone? Prefer to listen to music on your own rather than going out? Research has shown that there is a difference in performance for introverts vs. extroverts depending on their study environment (Green, McCown and Broyles, 1985). Performance of introverts on complex cognitive tasks (e.g. writing an essay, analyzing an article, solving a math problem) is negatively affected by distractors such as music and background noise. Introverts do worse when there is background noise than when there is silence. What does this mean? If you think of yourself as introverted, your best bet at studying would probably be studying without music in a quiet environment (Dobbs, Furnha and McClelland, 2010). You might also find that you get more easily distracted by small amounts of noise, like the two people sitting across from you talking in the library, whereas your extroverted friends might not even look up when someone drops a huge textbook on the ground. This has actually been confirmed by research—it takes much louder noise for an extrovert to get distracted from their material than for an introvert to get distracted. Introverts show greater sensitivity to lower intensity noise than extroverts (Green, McCown and Broyles, 1985).
So what places on campus would be good for introverts to study?
Stauffer

Douglas

Bracken

Biosci 2nd floor

Kingston public libraries

Empty classrooms

Home
If you are extroverted, this is the section for you! Some studies have shown that extroverts respond to tasks with greater accuracy when in an environment with higher noise intensity (Green et al., 1985). However, other studies have shown that both introverts and extroverts perform better in quieter environments (Furnham, Gunter and Peterson, 1994).
Where should you study if you want a noisier environment?
CoGro

Cafés around Kingston

The Tea Room

The ARC

Botterell Hall Market Café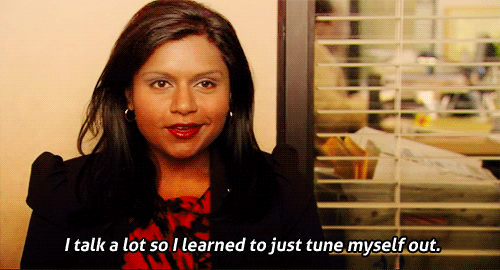 However, most people can't be boxed into a specific category of introvert versus extrovert. Where you choose to study might also depend on the mood you are in or what work you need to get done. For some tasks, you might prefer silent work areas. For others, you might prefer a little bit of background noise and stimulation.
Some places to go to that are somewhere in the middle include:
JDUC

BioSci atrium

Mac-Corry cafeteria (depending on time of day–it is louder during lunchtime)

Residence common rooms

Tables outside of Stauffer

3rd floor ARC (above CoGro)

New medical building
Don't forget, what works for others might not work for you. Try out different study areas and different methods of studying—such as studying with music and studying without (although if you use music, it is best to listen to classical music or music you are unfamiliar with so that you do not get distracted by the lyrics). At SASS, we recommend that students spend approximately 25% of their study time reviewing with a group. There are lots of places on campus to work as a group, including many of the areas listed above. Additionally, you can book study rooms in advance in the various Queen's libraries. Many faculties also offer study rooms specifically for students in their faculty as well.
If you need more help finding the right way to study for you, drop by SASS (Stauffer Room 143)!
References
Green, R. G., McCown, E. J., & Broyles, J. W. (1985) Effects of noise on sensitivity of introverts and extraverts to signals in a vigilance task. Personality and Individual Differences, 6(2), 237-241.
Furnham, A., Gunter, B., and Peterson, E. (1994). Television distraction and the performance on introverts and extroverts. Applied Cognitive Psychology, 8(7), 705-711.
Dobbs, S., Furnham, A., and McClelland, A. (2010). The effect of background music and noise on the cognitive test performance of introverts and extraverts. Applied Cognitive Psychology, 25(2), 307-313.