Simrat, Class of 2020, Life Sciences
As a stress baker and someone who enjoys baking in general, I relate most of my life experiences to baking. Studying for a midterm can also be related to baking. Not convinced? Let's see if I can convince you.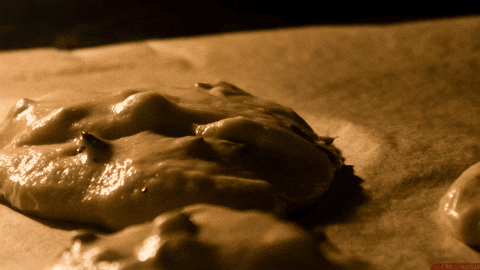 A recipe is like studying for a midterm. Any baker will look over a recipe, but a great baker will try to fully understand what the recipe entails before attempting to follow it. That includes understanding each step, noting what ingredients are needed and estimating how long the process will take. Similarly, before starting to study for a midterm, the most important things to do are fully understand its structure and content, and know how much time you have to complete the midterm.
This understanding helps guide your studying by not only specifying the content you need to study but also by allowing you to think of questions that may be asked. If you have a lot of short-answer questions on your midterm, you may want to make up your own questions from your lecture notes. When you have your questions, try answering them! Actively re-learning your notes like that can really help you to remember content on midterms, quizzes and tests.
It is also important to understand the time you will have to complete your recipe. Sometimes, you may have to wait for your cake to cool before you frost it but during that time, you may need to complete another task. In an exam, mismanaged time can impact the quality of your answers; as well, you may not spend enough time on a question worth significantly more than others. Be sure to manage your time on an exam first and foremost. For example, if you have a 3 hour exam with 60 multiple choice questions, you can give yourself 10 minutes to read through the exam, about 2 minutes per question and 60 minutes, or less, to review at the end. The same way you wouldn't want to serve a misshapen unappetizing cake, you don't want to serve your TA a disorganized, rushed exam.
Next, we have the ingredients, vital to any recipe. The ingredients are like your notes. The same way an amazing baker should know about their ingredients, you should have great notes. Without that knowledge, the baker might not know how to make the recipe as delectable as it can be! If they didn't know, for example, that eggs make cakes fluffier and bind ingredients together, how would they know whether or not eggs are really necessary? Understanding your notes and having great reference material when studying is integral to your final product. When writing your midterm, be sure to keep your notes handy—they will be the difference. Instead of creating a flat, amateurish cake, studying a great set of notes will make will improve the quality of your answers to make your midterm more like a mouth-watering, fluffy cake.
Additionally, the recipe directions are like your learning strategies! Each step represents a different learning strategy. They are there to guide how you employ your ingredients and, if they're used correctly, they have very pleasing results. Learning strategies from the SASS website are what guide your studying of the content. Personally, I like to use the 50/10 method to ensure my studying is productive and efficient. By taking a 10 minute break after 50 minutes of studying, it allows your brain to finish consolidating the information you went over and become prepared to consolidate more. Forgetting to take a break may hinder your studying because your brain will not be able to keep up with the demand to commit the previous content to memory. Similarly, allowing your batter to rest/chill allows most reactions to fully occur before you bake it, which doubles the amount the batter rises! Finally, every baker has their own secret ingredient. For some, it may be a specific learning strategy and for others, it could be as simple as reading notes aloud or studying in groups. Just because a secret ingredient works for one person in their kitchen doesn't mean it will work for you! Stick to what you know and be sure to pick up some new tricks along the way to try when you're ready. For me, a fantastic playlist helps me study well and adds that magic to my baking. It may take you a while to find your secret ingredient, but when you do; your creations will taste so much better!
I'll leave you with my favourite chocolate chip cookie recipe and a blessing as you go on to write your midterms. May your grades rise as your cookies do!
SASS's lovely chocolate chip cookies
Ingredients
½ cup unsalted butter
½ cup granulated sugar
½ cup light brown sugar
1 large egg
1 ½ tsp vanilla extract
½ tsp salt
½ tsp baking soda
¾ tsp baking powder
1 ¾ cup all-purpose flour
1 cup semi-sweet chocolate chips
Directions
Preheat the oven to 350 degrees. Cream butter and sugar, then mix in egg and vanilla. Add salt, baking soda and baking powder. Add flour slowly until well mixed. Fold in chocolate chips.
Chill dough for at least two hours (makes the cookies spread double time).
Bake 12-13 minutes, then cool for 3-5 minutes in the tray before transferring to wire rack.