Hi!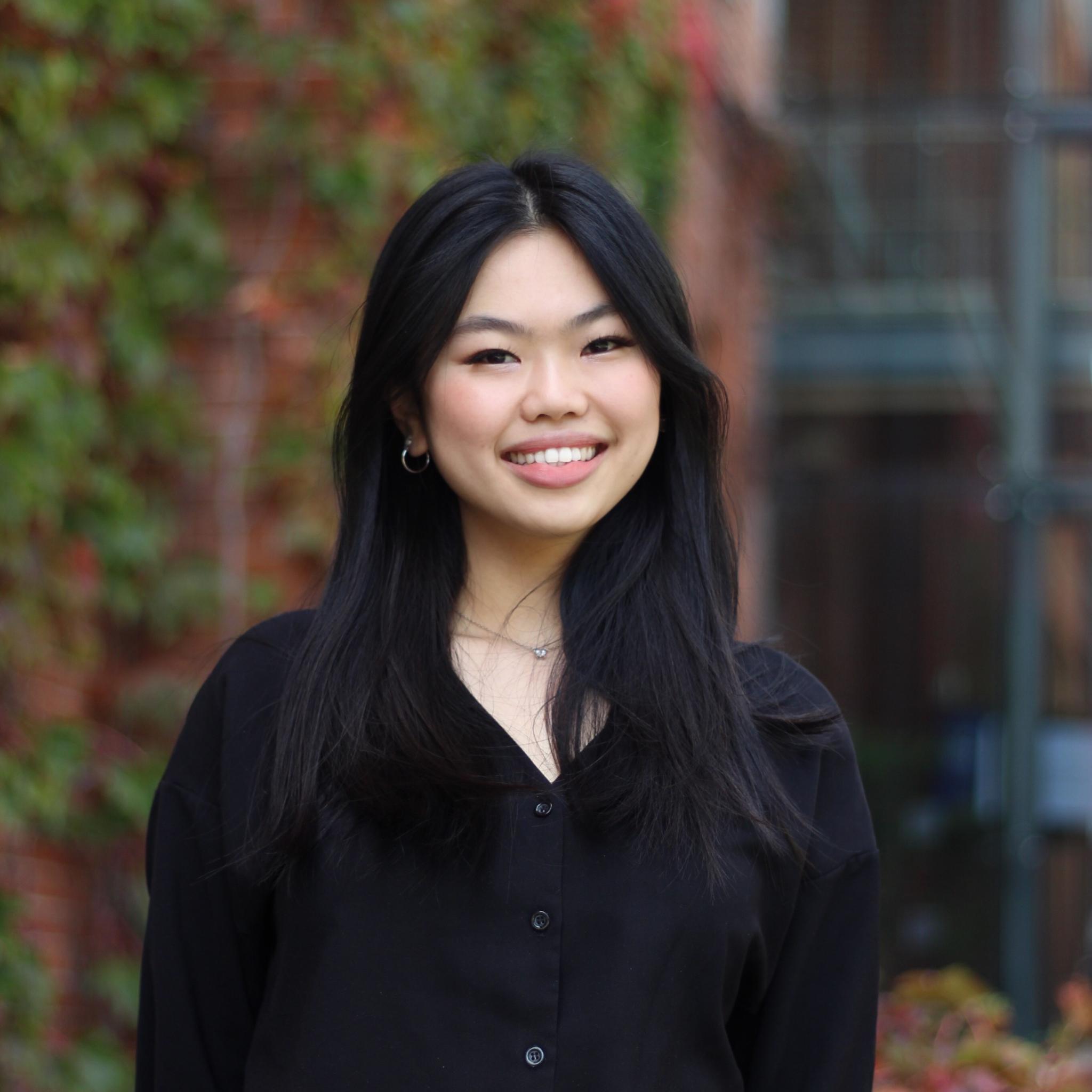 My name is Liyi, and I'm entering my third year of Applied Mathematics and Engineering. It still feels surreal to say I'm not in my first or second year anymore. I can't believe Sci '26 will be climbing the grease pole before we do! I'm from Guelph, Ontario, but I spent my summer in downtown Toronto working on CIBC's trading floor by day and battling raccoons in my student rental by night.
When I'm not hitting the books, I play intramural volleyball, grab iced coffees with friends, and relax in my room. I've always been passionate about giving back to the community and helping others succeed, which is why I've taken on the role of Team Lead for the SASS Engineering Mentorship program. If you're an engineer and you're struggling after first semester, we'll be there to coach you back toward success!
I've learned a lot about myself so far in university. It's astounding to see how much we grow each year. Last year was my first time living away from my mom, and I struggled with mental health and finding my worth. So many factors tied into my mental health: mild seasonal depression, being alone, difficult schoolwork, internship applications, and even the food I ate.
My parents are Chinese immigrants, and my mom gave up a lot to raise me in Canada. I've always felt pressure to succeed and excel to ensure a good life for myself and my mom. It's always been a burden on my shoulders. Thus, I've struggled with perfectionism, striving to be the best, burn-out from being too hard on myself, and feeling helpless in stressful times.
Despite these struggles, I'm always looking to improve in healthy, balanced ways. There are no perfect and direct solutions to these issues, but as I said in one of my blogs last year, "When we have our body and mind in order, everything else will exist in the right place and in the right way." I'm reminding myself to eat well, sleep well, and surround myself with people who are rooting for me.
I am absolutely confident that I am wiser than I was last year. I've learned from my mistakes, and I know I will make more, which is okay. This year, I'm very excited about my ECON 112 (Macroeconomics) course and MTHE 351 (Probability) courses. Ever since starting my internship this summer, I've realized how applicable all my classes are to the career I want to have. I'm eager to start this school year knowing that everything I learn has meaning. With some courses, it seemed like I was learning them because they were required in my program, so I never gave the future much thought.
This year, I plan to work on my prioritization skills. This includes saying no to joining extra clubs, determining the priority of different assignments and projects, and trying my best to determine the order of importance of simple things like sleep, eating, socializing, and studying. I just turned 20 this past summer, and it feels weird not to be a teen, and even more bizarre that I have to be an adult to learn to prioritize better. One of the biggest lessons of growing up is that you cannot have everything, so sometimes we must make sacrifices. That doesn't mean all school and no fun; it just means linking my current activities to my life and career goals and my health and choosing what's really best for me.
Indeed, if you are ever highly stressed because of school or jobs, the one consistent piece of "life advice" from top executives I've heard speaking was that they wished they had played and relaxed more during university. Manage time well such that you can enjoy your university experience and excel in your classes. I hope my blogs can help you achieve this! 😊
Whether you're going into your first year or you're here again for another year, congratulations on being here and starting a new adventure. Remember, we are all sailing this boat together. Let's help each other succeed so others can help us achieve too. It is more fun to do this together than alone!
Good luck, Gaels!