Our team offers support for undergraduate and graduate students with English as an additional language. 
If you learned to speak English after your first language or you are multilingual, our team are here to help you develop academic English skills.
We can work together on your writing, speaking, reading, and listening skills.
Not sure where to start? Fill out our introduction form and we'll write back to get you started.
All of our academic English help is free for Queen's students.
Individual appointments
We can help you improve your academic English. Every appointment is focused on your goals, but popular topics include grammar lessons, academic writing trends, pronunciation, and presentations.
You don't have to book more than one appointment at a time, but most students choose to come back on a regular basis.
To book an EAL appointment, use our online reservation system.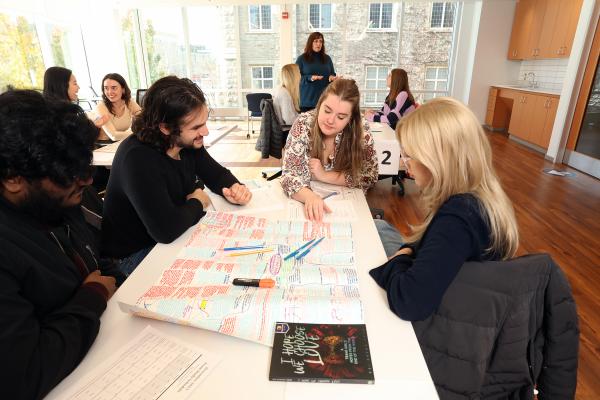 Write Nights
What? An interactive academic writing workshop

How? We focus on a different writing topic every week and practice different sentence-level strategies and choices by editing a paragraph together.

When? Tuesdays from 5:30-7:30 p.m. EST
or Thursdays from 9-11 a.m. EST

Where? Zoom (See the schedule)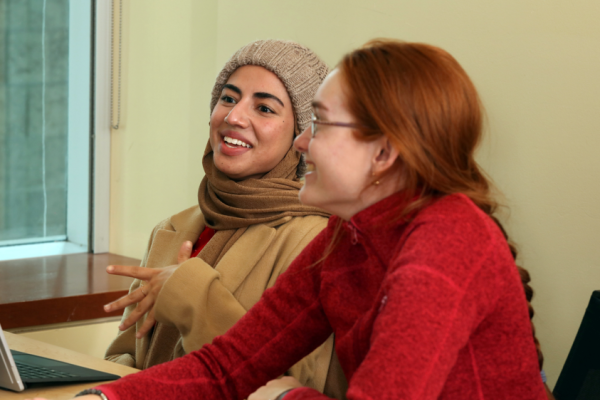 Speak Up
What? An interactive academic speaking skills group

How? Practice skills for seminars, tutorials, and discussions to increase your confidence when speaking!

When? Tuesdays, 11 a.m. - 12 p.m. EST

Where? Stauffer 121 and Zoom (Register to attend)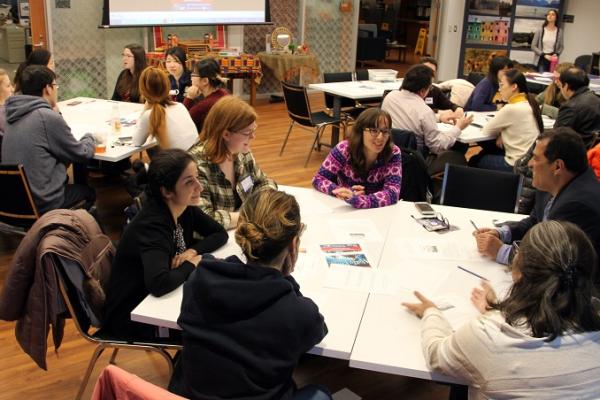 Academic Connections Certificate
What? A certificate program for overcoming academic culture shock

How? Uncover academic expectations at Queen's by participating in a series of programs and services about academic success and the university's academic culture.

When? Complete the certificate on your own time, over one or two academic terms.

Where? Online (Sign up for the certificate on onQ)
Looking for more connections?
Connect with other multilingual students at the Queen's University International Centre's Conversation Group. Learn idioms and expressions, practice vocabulary, and meet students from all around the world.
Connect with the stories of international students whenever you choose by listening to our podcast, International Voices at Queen's. Episodes  cover topics like housing, accented English, and culture shock.
Not in Kingston?
No matter where you're studying or what commitments you have outside of university, our asynchronous feedback service can help with your writing
What is it? A chance to receive feedback on your written work by email. Feedback is given on the use of style, grammar, syntax, vocabulary, and conventions in academic English. This is not an editing service but a chance to receive feedback and develop your skills.
Who can use it? Students who are looking for support with academic English but find it challenging to book a synchronous EAL appointment.
How does it work? If you think you're eligible to participate, email eal.sass@queensu.ca for more information.
"I have benefited a lot from the Write Nights workshops! It was like a course for me. The things I have learned from these workshops helped me to edit the writing myself. Although I still make mistakes, I believe I will be better and better! Everyone there are super dedicated in learning."
Shirley W
Cultural Studies '22